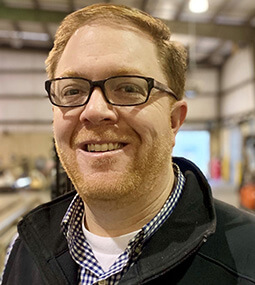 Chris Simuro joined Fabric Sources International, LLC in 2011 as the company's President. During his tenure as President, the company has significantly grown its product offerings, the size of its operations, and customer base.
By successfully launching the creation of the lamination and coating division of the company in 2013, the company now provides a broad array of product offerings to its customers. The corporate culture developed over the past few years is designed to empower our team members to listen to their customers, engineer innovative solutions, and deliver those solutions timely and consistently.
Prior to joining Fabric Sources International, LLC, Chris served in leadership roles within the financial and professional service industries. He currently serves in several different leadership roles within the community focused on business, community, and spiritual development.
Chris graduated with an undergraduate degree in Business Administration from California State University-Sacramento, and furthered his education with a graduate degree from the Graduate School of Banking at Louisiana State University. He later accepted a position to serve as a faculty member at the Graduate School of Banking. He is also a graduate of the Synovus Leadership Institute at Emory University.
Currently, Chris and his wife Melissa, along with their three sons, reside in the Dalton, GA area. They both enjoy being a part of their boys' lives, whether it be related to school, sport, or church activities. Servant leadership and spiritual stewardship are the guiding principles in their lives.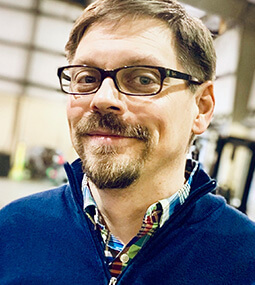 Matt Williams
Chief Operating Officer
Matt Williams is Fabric Sources International, LLC's Chief Operating Officer and leads all company-wide operations and sales teams. Matt joined the company in 2015 and was tasked with leading the company's fabric division. During his tenure, the fabric division successfully delivered several new innovative products across multiple market segments.
In addition to the fabric division success, he partnered with the lamination and coating division to create innovative products that have delivered customer-critical solutions. Prior to joining Fabric Sources International, LLC, Matt served in multiple progressive leadership roles at Shaw Industries, Inc. The most recent was leading the efforts to automate and retrofit Shaw's engineered hardwood facility in Clinton, South Carolina.
Matt is a Dalton, GA native and a graduate of Southern Polytechnic State University in Marietta, Georgia, where he received his Bachelor of Science in Industrial Engineering.
Outside of work, Matt enjoys spending time with his wife Cristinia and their three children. He is actively involved in their extra-curricular activities, and he enjoys both coaching and cheering them on in every aspect of life. Matt's faith in Christ is what guides him both personally and professionally, and he always strives to ensure that he leads with a servant's heart.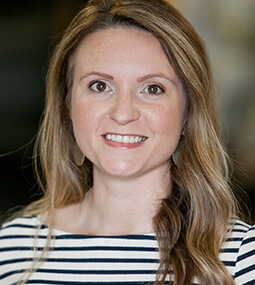 Abbi Smith
chief of staff
Abbi Smith is the Chief of Staff (CoS) for Fabric Sources International, LLC, where she is responsible for collaborating with business leaders to develop and execute strategic business initiatives. Abbi joined the company in 2017 as the Human Resources & Benefits Administrator and in 2020 was named the company's CoS. Abbi enjoys the variation and complexity of this role, and is excited about the impact she will make enterprise-wide.
Prior to joining Fabric Sources International, LLC, Abbi worked in the healthcare insurance industry where she served in multiple administrative and HR roles, including Wellness Coordinator.  After taking some time off to focus on family, the opportunity with Fabric Sources International, LLC presented itself, and it was a natural fit.
Abbi holds a bachelor's degree from Kennesaw State University in Exercise & Health Science. She is a native of North Georgia, and currently lives in Tunnel Hill with her husband, Rhett, and two children.
Outside of work, Abbi is busy keeping up with her two small children! Faith and family play a huge role in her life, and she is grateful to work for a company that mirrors her values!